Provident Kenworth
Project Overview
Kenworth by Provident is a residential project with Studio 1, 2 & 3 BHK apartments ideally situated on the PVNR Expressway-Rajendranagar in Hyderabad. These flats for sale in Rajendranagar are an excellent choice for those working in the financial district and High-Tech city. Inspired by art & sports, Kenworth by Provident is accompanied by an exhaustive list of amenities that ranges from multi-sports facilities to an elaborate health and culture club.
Payment Plans
We know it takes a lot to make your dream home a reality. And we're here to make it easy for you with our flexible payment plans.
The Perfect
Setting
Rajiv Gandhi International Airpot - 17 km
Falaknama Railway Station - 8.3 km
Rajendra Nager Toll Plaza,Outer Ring Road Exit No - 6 km
PVNR Expressway - 8.6 km
DLF IT SEZ Hyderabad - 20.3 km
Adani Aerospace Park - 14 km
GMR Aerospace & Industrial Park - 19 km
Katedhan industrial area - 4km
Mindspace Madhapur - 19 km
Sri Chandra Multi Specialty Hospital - 0.5 km
Pearl Hospital - 6 km
Zoi Hospitals - 4.8 km
Butterfly Hospitals - 8 km
Nehru Zoological Park - 5.2 km
Charminar - 9 km
Mantra Mall - 4.2 km
Golconda fort - 18 min
Birla Mandir - 15 km
Chilkur Balaji Temple - 19 km
Statue of Equality - 21 km
Glendale International School - 9.8 km
Birla Open minds International Schools - 14 km
Kendra Vidyalaya - 7.6 km
Edify World School - 5 km
Acharya Ng Ranga Agriculture university - 2.2kms
Vardhaman College of Engineering - 20kms
Lal Bahadur Degree college - 11km
K L University HYD - 13kms
6-1-33, Inner Ring Rd, Shivrampalli Village, Shivarampally Jagir, Telangana - 500052
Your Leisure Adorned
With Opulence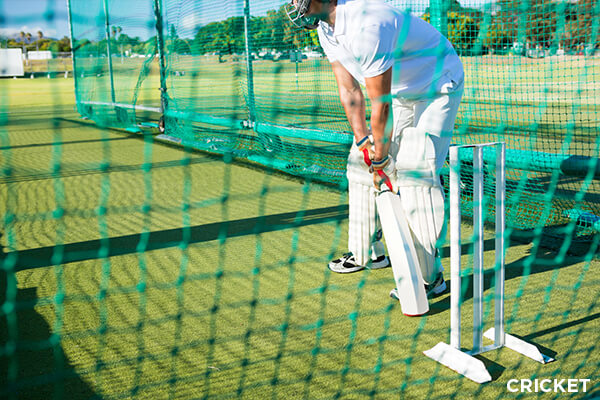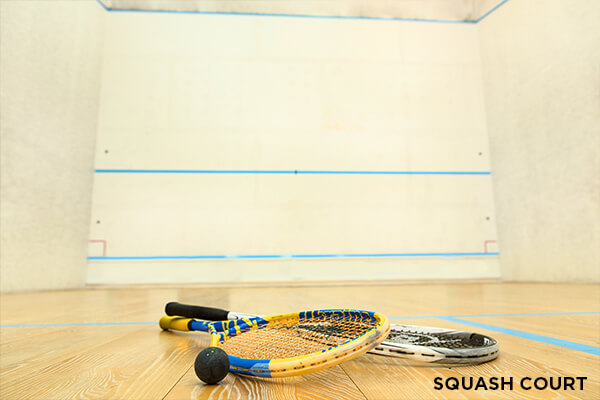 Gallery
Hear what our
residents have to say

Book your dream home in just a few clicks
Book Now
*use chrome browser for better visualization
FAQs
There are several types of flats in Rajendranagar Hyderabad, including 1, 2, and 3 BHK flats in Rajendranagar close to the airport, IT hubs, and other important destinations. Provident Kenworth is a gated community in Rajendranagar that offers 1, 2, and 3 BHK flats in Rajendranagar with modern amenities.
In Rajendranagar, Hyderabad, there are quite a few ready to move in 1, 2, and 3 BHK flats. One of the popular apartments in Rajendranagar is Provident Kenworth, which offers modern 1, 2, and 3 BHK flats with amenities. These sports themed apartments in Hyderabad are designed for comfort and luxury!
There are a number of ready-to-move-in 3 BHK flats in Rajendranagar, Hyderabad. Provident Kenworth is a popular apartment complex in this area that offers modern living spaces, including 1, 2, and 3 BHK flats. If you are looking for apartments in Hyderabad, then Provident Kenworth is one you must consider!
Rajendranagar in Hyderabad is a popular residential area that offers several advantages for those looking to buy a flat. If you are looking for flats in Rajendranagar, look no further than Provident Kenworth.
While there are several areas to explore to invest in luxury flats. If you are looking for 1 BHK, 2 BHK, 3 BHK flats in Rajendranagar, then visit Provident Kenworth.
Yes, Provident Kenworth, flats in Rajendranagar offers studio flats that are ready to move in. These studio flats in Hyderabad are a great investment option for those looking for a compact living space that is both modern and affordable.
The easiest way to find the best flats in Hyderabad involves just 4 steps — Identify your requirements, check the developer's reputation, visit the property & talk to residents. Provident Kenworth offers 1, 2, 3BHK flats in Rajendranagar that are tastefully designed to meet the demands of your lifestyle.
Absolutely. The worthiness of luxury apartments in Hyderabad depends on individual preferences, requirements, and budget. Luxury apartments like Provident Kenworth are designed to offer a comfortable and upscale living experience, with high-end amenities and features that are not typically found in standard apartments.
The cost of a 3 BHK apartment in Hyderabad varies depending on the location, amenities, and the developer. The price of a 3 BHK flat in a prime location like Rajendranagar can start at Rs 33L depending on the amenities and facilities provided by the developer. Provident Kenworth, is a unique project inspired by sports and art offers residents a spacious home that fits their budget!
Yes, Provident Kenworth is a gated community. This community offers modern 1, 2, and 3 BHK apartments with luxurious amenities like a clubhouse, gym, swimming pool, landscaped gardens, and 24-hour security.
Provident Kenworth is a popular choice for those looking for apartments in Rajendranagar, Hyderabad, for several reasons. Some of the main reasons why people opt for Provident Kenworth is that it is situated in a strategic location, offers modern amenities, spacious & well-ventilated apartments, and is a gated community.
If you're looking to move in flats in Hyderabad, Provident Kenworth in Rajendranagar is a great option to consider. The gated community offers modern 1, 2, and 3 BHK flats with a range of amenities including a clubhouse, gym, swimming pool, landscaped gardens, and 24-hour security.
Buying an apartment can be a good investment in Hyderabad depending on various factors such as the location, price, and demand in the real estate market. Hyderabad has seen a steady growth in its real estate market, and with the city's booming IT sector and infrastructure developments, the demand for apartments is likely to continue to rise.
Yes, Provident Kenworth flats in Rajendranagar is a RERA approved project. It is registered under the Real Estate (Regulation and Development) Act, 2016.
Living in a community rather than individual homes has several benefits. Living in a community like Provident Kenworth, flats in Rajendranagar often means access to shared amenities, such as swimming pools, gyms, and parks, which may not be feasible for an individual household to have.
Residents at Provident Kenworth describe life at Provident as one that suits those who value convenience, community, and security. This community is designed to provide residents with a peaceful and tranquil environment away from the hustle and bustle of city life.
Investing in rental property in Hyderabad can be a lucrative financial decision. Here are some steps to consider before investing in a flat in HyderabadResearch the market: Conduct research on the real estate market in Hyderabad, including property prices, rental rates, and occupancy rates.Choose a desirable location: Look for rental properties in desirable locations such as near schools, shopping centres, and business hubs. Flats in Rajendranagar offer comfort and convenience that many IT professionals choose to rent flats inDetermine your budget: Set a budget for your investment and factor in expenses such as property taxes, maintenance costs, and insurance.Seek professional advice: Consult with a real estate agent or property management company to help you find the right property and guide you through the investment process.Evaluate the property: Evaluate the property's condition, including its age, maintenance history, and potential for future renovations.Secure financing: Secure financing for your investment property through a bank or other financial institution.Rent out the property: Once you have purchased the property, market it for rent and find reliable tenants to generate rental income.
Investing in rental properties in Hyderabad can be a good option, as the city has a growing population and demand for rental properties is high. When buying a property, a flat in Rajendranagar will fetch you handsome rental return. Investing in apartments in Hyderabad is a wise investment!
When buying a flat in Hyderabad for rental income, there are several things to consider like location of the apartment in Hyderabad, amenities, infrastructure, property type, legal compliance
Yes, Provident Kenworth is a residential community that offers apartments for sale, which can also be used for rental income purposes. With factors like location, market demand, property condition, and rental pricing working in favour of the property, you can expect a handsome rental return.
The average return on apartments in Hyderabad can vary depending on factors such as location, type of property, and market conditions. However, over the past few years, Hyderabad has seen an increase in property prices and rental income, with an average annual return ranging from 6% to 10%*.
Buying flats in Hyderabad can be a good investment option, as it is a growing metropolitan city with a booming real estate market. The demand for residential properties is high, especially in well-connected areas like Rajendranagar, Gachibowli, and HITECH City.
What do you want to do next?
We are waiting to host you and welcome you home. Kindly fill in your details to book your visit.
Report References
Explore similar projects