Metropolitan cities are packed with fast-paced development, migration, and pollution. Finding your dream home away from all the hustle-bustle of the city yet staying at the collar of convenience and enjoying the comforts it offers can sometimes be a daunting experience.
Living in the city comes with its own perks, i.e., convenient lifestyle, easy transportation, access to various other amenities, and more but sometimes wanting to escape from the hectic lifestyle and nestling in a serene and peaceful adobe is something all of us crave for.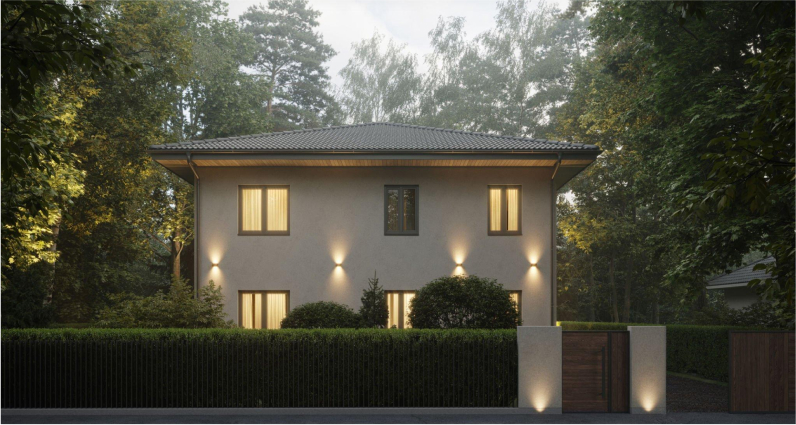 Picture waking up to the sound of birds singing, feeling the warmth of the morning sun, and breathing in the fresh air. Well, you would think it's truly not possible in a packed city, but what if we tell you that Provident Housing, the leading real estate developer in South India, is offering the perfect escape for the people of Bangalore: a chance to live in the midst of nature and enjoy the luxurious amenities spread across the project and live as a contentful resident.
With meticulous attention to detail, carefully designed living space with both functionality and style in mind to plan a cozy garden for you to unwind, no detail is overlooked—ensuring that each space truly reflects you and your lifestyle. If you are planning your investment in one of the apartments in Mysore road from Provident Housing, you should take advantage of all the facets at Provident Sunworth City, as investment opportunities along Mysore Road and Kengeri are skyrocketing due to the influx of development coming to the area. With the opening of new business districts and the construction of new infrastructure, this is the perfect time to get in on the action. Enjoy the  lifestyle upgrade with the amazing benefits of Provident Sunworth.
Highlights of Provident Sunworth
Revive and reconnect with nature's beauty at Provident Sunworth City's community lawn, paw parks, and butterfly gardens with your family and pets.
Escape the urban bustle and take in the tranquil setting of the mini-forest near Provident apartments.
The residents are entitled to more than 50+ amenities by Sunworth city for comfortable and peaceful living within the premises.
The apartments offer 2 and 3-BHK flats, providing you with the flexibility to stay in a nuclear family or expand into a joint family.
Boasting a school, retail, and commercial area within the vicinity enables easy transportation for children and parents, which is greatly appreciated.
Start your day with a healthy and active lifestyle by taking advantage of any of the courts: basketball, skating rink, tennis court, jogging track, or cricket net.
Make Your Home Investment Count
Commute network – Residents from the apartments in Kengeri have immensely benefited from the metro station nearby, being the closest to Mysore Road. As the Challaghatta metro works are near completion, and multiple metro stations are just a 15-20 minute walk away, flats on Mysore road have become a desirable option for investment and settling. Additionally, with the NICE road, traveling to and from Mysore and Bangalore has become more comfortable.
Commercial Sectors – Mysore Road is a thriving hub of commercial activity, making it a desirable place to invest. Furthermore, Global village tech parks and businesses are taking advantage of the ample land in and around Mysore Road to expand their operations in the surrounding area.
Greener environment – Explore the peace and tranquility of the lush greenery surrounding Mysore Road. With much of the city becoming increasingly concrete and congested, this area offers a refreshing escape from the hustle and bustle of urban life. Enjoy the fresh air, serene views, and a relaxing atmosphere as you take in the beauty of nature.
Educational institutions – Travelling to the city for your education can be stressful and time-consuming.  Fortunately, there are many educational institutions in the area, such as Marigold International School, Don Bosco Institute of Technology, Bangalore University, and RR institutions to help students from Mysore Road and the surrounding neighborhoods. With so many outstanding schools and universities in the vicinity, your educational future is sure to be bright.
So Investing in a place that caters to all your needs, from basic to emergency and recreational activity, is inevitable in today's world. With every detail being addressed neatly by Provident Housing, you can land your dream home in one of the flats in kengeri with Provident Sunworth City. So, don't miss out on this great opportunity to invest in a secure and convenient home today!
Conclusion
Provident Housing has chosen an ideal location for its development, ensuring its residents experience convenience, relaxation, comfort, and serenity. Enjoy luxurious living within the premises with modern construction, top-notch infrastructure, boutique offices, and luxurious shopping zones. Appreciate the comfort and convenience of the apartments in Kengeri and feel special daily with the peaceful and tranquil setting.