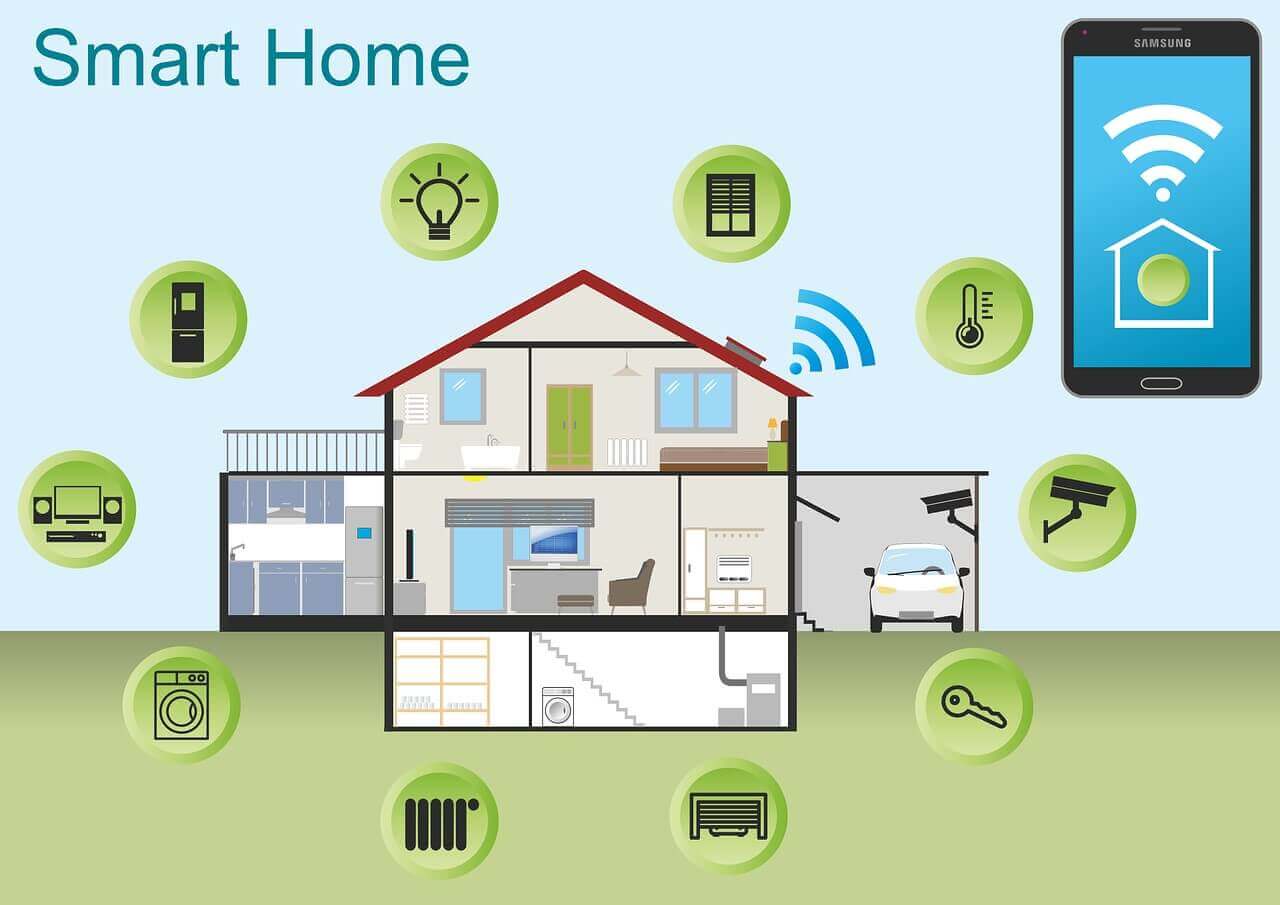 5 Gadgets To Smartify Your Home
Smart homes typically have intelligent devices/appliances connected to a common network and also, they are able to communicate with each other. This would typically mean that you can control the equipment via voice and also remotely, in real time. For example, if you are out for grocery shopping and can't remember if there is enough milk in the fridge; you can switch the refrigerator camera on to check it!
Considering that the smart home penetration in India is only 1.5%, you have not missed the bus if you have not bought an integrated smart home. At the same time, the smart home market in India is expected to grow at a growth rate of ~44% in the coming few years which implies that more and more people are investing in the gadgets that are basically the backbone of any smart home. Now if we have piqued your interest enough, we'd like to get you started.
Below are our picks of the 5 must-have smart devices to begin with:
Smart Home Assistants:
"Ok Google, turn on the lights for the rapid-fire round"- you must have heard this on a popular Indian TV show. It is not just restricted to fancy shows but can be your reality too with smart home assistants like Amazon Echo (Alexa), Google Home etc help you create the ecosystem around your smart home. From unlocking your doors to controlling your air conditioners, these smart devices can do practically anything in your home. Whether to have your other devices connected to this one will be a matter of choice. You can plan for an integrated solution or continue using individual applications for all devices.
Smart Bulbs
Why the home assistant is able to switch the lights on in the above example is a question these devices answer. Smart bulbs and switches can help you with the intensity of the light or the colour of the light in real-time as well as allow you to create a pre-set coordination. Some of the bulbs available are even Bluetooth compatible which makes it easier to operate them. You can make smaller groups of bulbs so that they switch on and off at the same time or you can even pre-define a routine, for example, 'work-out time' switches off the main lights while 'binge-watch time' dims the hall lights.
Smart Security Devices
Till very recently, CCTV cameras were more commonly found in office/commercial spaces. However, they have now transformed themselves from being an option to a basic necessity. They are being extensively used by working parents to check the feeds as they leave the child behind with a maid, or by people to keep a check on their elderly parents or just for a basic need of security. Even though most gated communities are equipped with cameras, it works better to be vigilant with your own home and install one.
So, what better than a camera that provides you with real-time feeds without having to deploy the extensively complicated wire mazes. It even records your feeds for when you are not available and the audio/video backups are normally inbuilt. They come with motion sensors, night vision capabilities, a two-way communication function and they even pair with most other smart products at your home.
Smart Plugs
They plug into your power sockets and allow you to control the device that has been plugged into them, making the device itself, smart by default. For example, A lamp plugged into a smart plug can be switched on as you approach your house. They can even send you notifications, set timers and even track energy efficiency of your smart-house. You can schedule the functions it is required to do either via a smart home assistant or by using the remote that comes along with most of the smart plugs.
Smart Medical Care
Provided that the caregivers for elderly can not be physically present all the time, smart medical care devices like fall-alert devices, smart pill dispensers or even connected toothbrushes all of them allowing you access to them via your smart phones. There are also more wearable and focussed devices like blood glucose monitoring, smart blood pressure cuff also that help you track specific devices. These couple with smart security and smart sensors can bring you a lot of peace of mind.
Similarly, there are smart refrigerators, vacuums, barbeque grills etc. available to further enhance your experiences. Before you think of buying any of these gadgets, we suggest you invest in a Wi-Fi range extender device. This is to ensure that all the gadgets that are being bought can then be deployed more as per your convenience than the availability of the network. The extenders ensure that the signal reaches every corner of the house, thus making this ecosystem a success! Millennials or not, convenience is the name of the game for all times to come now. Switch to smart!